Are you a coach?
Are you looking for an SEO strategy that will help your business grow? If so, then this guide is for you!
SEO has been the key to any successful business. Without it, your business might never reach its full potential. That's why we've created a comprehensive guide on SEO for coaches so that you can understand and utilize SEO successfully in your coaching practice.
SEO is a crucial part of any marketing strategy. This is because search engines are the most popular way for people to find what they are looking for.
SEO for coaches is more than just the art of optimizing a website, it is about ensuring that the content on your site is relevant to your audience and helps them achieve their goals.
The Complete Guide to SEO for Coaches will help you understand how you can use SEO as an effective marketing tool for your coaching business.
What is SEO?
SEO is the process of optimizing a website to be found in search engines.
The goal of SEO is to increase the number of visitors that are likely to visit a website by improving its visibility on search engine results pages. Search engines rank web pages based on their relevance to users' queries.
This can be done by following different strategies, all with the same goal:
– Optimizing keywords and phrases
– Improving website content
– Make sure that the website has good site architecture
– Creating quality backlinks from other websites
Do Coaches Need SEO?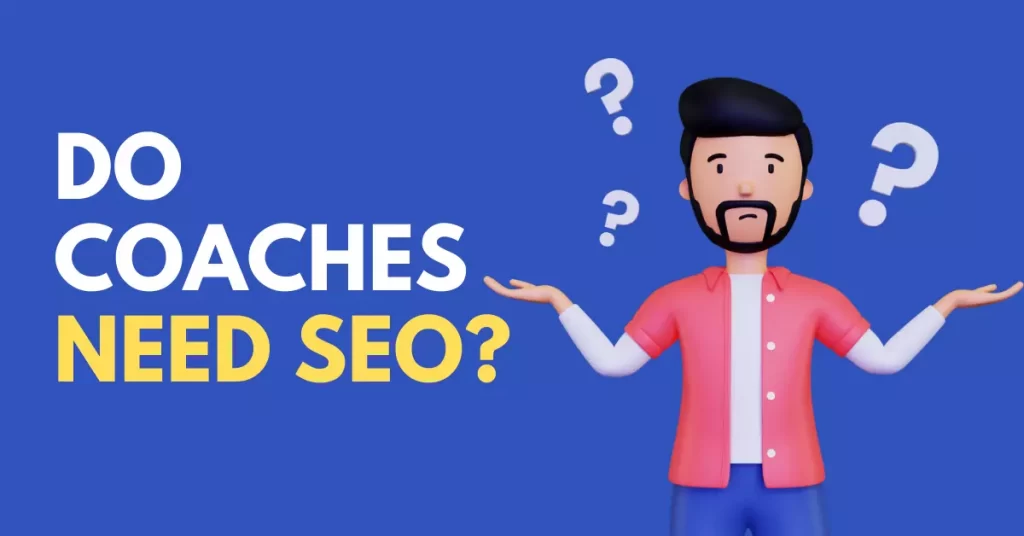 The answer to this question is not black and white, and it depends on the type of coaching you offer, your clientele, and your target market. If you are a life coach or a career coach, you will need SEO to get clients.
Coaches are in the business of helping people, and they need to have a robust online presence with that in mind. This can be done through SEO, which will help them rank higher on search engines and get more clients.
SEO is a powerful tool for businesses because it can be used to get a company's message out to people worldwide. It can also help companies reach new audiences and increase their exposure on the internet.
Coaches need SEO because it can help them expand their business and reach new audiences.
Businesses are always looking for ways to grow and expand their reach. With the help of SEO, coaches have a way of reaching an audience that is not only local but also global.
SEO For Coaches To Stand Out In The Competitive Coach Industry
SEO is an essential aspect of any business. But it's crucial for coaches because they need to be able to attract and engage their audience, which is much more complicated than in other industries.
The following are some SEO tips for coaches to help them stand out in the competitive coach industry.
1. Develop Your Ideal Coaching Client Avatar
If you are a coach, it is essential to know your ideal client. A coaching client avatar is a virtual representation of your excellent coaching client. It is necessary to create this avatar in order to understand your target audience better and make sure that you are providing them with the best possible solution.
A coaching client avatar can be used as a tool in order to understand what they need and what they want. It can also help you tailor your services and provide more personalized solutions.
2. Keyword Research
Keyword research is crucial for any site that wants to rank higher in search engines, and it is the first step to understanding what your audience wants and needs.
The first thing you need to do is figure out what your target audience is looking for. The next step is finding out what keywords they are using to search for that content. Finally, it would be best if you found out how competitive those keywords are so that you can choose the ones that are best suited for your website.
Keyword research strategy can help improve a site's organic traffic, but it does not guarantee high rankings in search engines. It's not enough to know what keywords you want to rank for. Other factors play a role in determining a site's ranking on SERPs, such as backlinks and content quality, among others.
Here is the list of some popular keyword research tools:
Google Keyword Planner
Google Suggest
Google Trend
Ubersuggest
Semrush
Ahrefs
Answer The Public
3. Start Writing SEO Optimized Content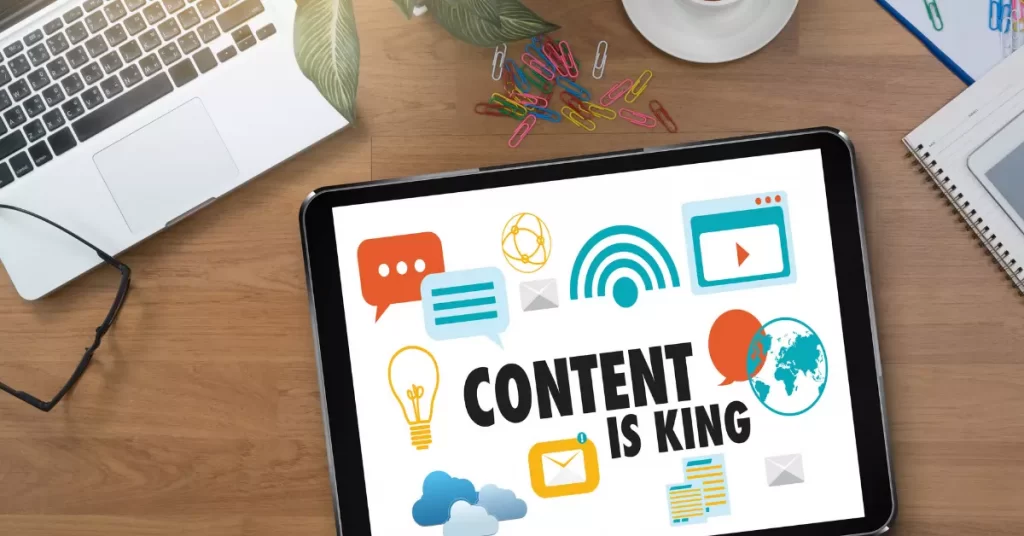 In the modern era, content has become a necessity. The internet is flooded with millions of pieces of content, and it is hard to get noticed without having something noteworthy to say.
In order to rank higher in search engines, one needs to have high-quality content. One of the most important aspects of SEO is the content.
A well-written article can be a good start for your SEO strategy for coaches. But, it's not enough to create any old content, and you need to write it in an optimized way for search engine rankings. To do this, you need to use keywords and phrases that are relevant and popular on the internet so your content will be found by people searching for those words or phrases.
Writing SEO-optimized content is not an easy task, and it needs a lot of effort, research, and creativity. But it is worth the time and effort when you see your website ranking higher on Google search engine results pages (SERPs).
The following are some tips for writing SEO-optimized content.
Write for humans, not robots: Make sure that your content is readable by people and not just search engine crawlers.
Use keywords in the title: Use keywords in your title to let search engines know what your page is about so that they can rank it higher on SERPs.
Optimize the first paragraph: The first paragraph of your article should include a summary of what you will talk about in the article. This will help readers understand what they are going to read, and it will also help Google find your article when someone searches for that keyword.
4. On-page Optimization
In this section, we will talk about on-page optimization, and we will explore what it is and how it can help coaches rank higher in search engines.
On-page optimization is the practice of optimizing a website's content to be more relevant to the keywords targeted by the site. It is a process that should be done for every page on a website and can help increase rankings in search engines.
For coaches, on-page optimization is critical for gaining authority in their niche, and it is one of the essential factors of SEO. The following checklist can achieve it:
Checklist:
Title tags
Meta descriptions
Headings
Internal linking
URL structure
Canonical URLs
Alt text
Image alt text
Content length
Keyword density
Keyword placement
Header tags
H1, H2, H3 tags
Page load speed
Site speed
User engagement
Mobile optimization
5. Link Building
Link building is acquiring links that point to a website from other websites. These links are considered the most critical ranking factor for search engines and have been for over a decade.
Link building is an essential part of SEO, as it can help you rank higher in search engine results pages (SERPs). It also helps improve your site's trustworthiness in the eyes of Google, which can lead to higher rankings for your site over time.
It's important to note that link building isn't just about getting as many backlinks as possible. Instead, it's about earning quality links from high-quality sites.
There are three main types of link building: Inbound links, outbound links, and internal links.
Inbound links: Inbound links are the links that are coming to your site from other sites. These links can be in the form of text, images, or videos. Inbound links can be a good indicator of how popular your site is and how much people are talking about it. Inbound links can also help you rank higher on search engines like Google because they can show that people find your content valuable and want to share it with others. The more inbound links you have, the higher your site will rank for related keywords.
Outbound links: Outbound links are links that point outside the current website and can be either internal or external. Outbound links can be used for many purposes, but they are often used to help readers find more information on a specific topic.
Internal links: Internal links in the content are used to connect articles or pages on a website, and they are used to redirect the reader to other related pages on the website. Internal links are essential for SEO as they help search engines crawl and index all of your content, increasing your chances of ranking higher in search engine results pages (SERPs). Internal links can also be used as a navigational tool for site visitors, making it easier for them to explore your website.
Promote Yourself on Social Media Platforms
Social media is an important marketing tool for coaches, and they can use it to promote themselves, their services, and their products. But with so many people using social media daily, it can be hard to stand out from the crowd.
The first step to using social media effectively is to have a well-designed profile. A well-designed profile will make you more visible on social media, search engines, and other platforms. The next step would be to post content that will attract your target audience.
Final Thoughts
This article has given you a broad overview of SEO for coaches. From keyword research to on-page optimization, it is essential to know that SEO is an ongoing process. We have seen that SEO can be a powerful tool for coaches who want to reach more people online.
The Complete Guide to SEO for Coaches provides a step-by-step process for getting your coaching website ranked in the search engines by using the latest SEO strategies.
If you like these SEO strategies, be sure to bookmark this page. These strategies will help you rank better in Google for all of your keywords and get more traffic to your site.
Please comment and let us know what you think of this SEO for Coaches Guide!
Let Me Help You
Coaches all need their websites to rank on Google search results and be visible to their target audience. The problem is that most coaches are doing it all themselves, without an understanding of how to improve their ranking.
This is a huge waste of time and energy that could be better spent elsewhere. Not only does it take up a lot of time, but it also means the coach needs to learn this complicated field, which will require time and effort from them.
With SEO for coaches, the coach's website can rank on Google Search results by hiring someone who has the expertise in this field to do all the work for them. This saves time for the coach, as well as saving money.
My name is Rb. Yadav an SEO expert with more than three years of experience in digital marketing, especially SEO and web design. I help coaches to increase their site visits by 10 times organically.
Start Free Trial