It is simple to start a business, but it is difficult to develop the right strategies for growing your company.
That's Why many people ask me about Gym Marketing Ideas or Digital Marketing Strategy For Gym.
Marketing your gym is an important part of your business, no matter how small or large it may be.
Sometimes word-of-mouth marketing can be the best way to acquire members. In more competitive markets, however, word-of-mouth may not be enough.
You have many options to market your gym in today's digitally connected world. When it comes to fitness marketing there are many engaging and fun campaigns that you can run.
You can target your ideal audience with Gym Marketing Ideas and promote your gym where they are most active. Promote your gym promotions and offers directly to their phones via email, Facebook, Twitter, Instagram, Instagram, and other social media platforms.
This article will discuss the best Digital Marketing Strategy For gyms. We have compiled a list of marketing strategies for the fitness centres to help your gym stand out from the crowd.
Some of these fitness centre marketing ideas were even provided by an industry-specific strategist who does this every single day.
Digital Marketing Strategy For Gym That Actually Works In 2022
Digital marketing can be described as a way to market and influence potential customers.
You can interact with them online. It is an online marketing tool that can draw in many clients and build online loyalty. It is essential to use a top-notch Digital Marketing Strategy For Gym without any glitches when approaching them.
Digital marketing is a key term for all businesses, as we all know. This is a fact that businesses are increasingly recognizing and relying on digital marketing platforms to market their products and services.
So I'm giving you the 9+ best Digital Marketing Strategy For Gym and gym marketing ideas.
#1. Create a User-Friendly Website
Building your own website is one of the best marketing strategies for fitness centres.
A professional website can be your digital stamp. What are you waiting to do? Get out there and make your presence felt.
Your website is your blank canvas on which you can create the vision you want for your gym. Your website is your public reflection, so make sure you take time to consider the layout and content. To help you get started, think about your target audience. Then mould your website to suit them.
Also, think about your ideal customers and consider what voice style would appeal to them. Also, make sure that your website's words reflect the voices of your clients. Keep the page simple and easy to use for customers.
Your website is accessible online 24 hours a day. Your website is available to customers whenever they need support or information about upcoming events or offers.
Websites are more eco-friendly when it comes to advertising and marketing. You have many options to promote your fitness business via the internet. A good SEO service provider can improve your website's ranking, which will result in more sales and better profits.
Did you know that you can track everything happening on your website? You can also search for information about how many people visited your site or how many people emailed and messaged you.
You can see all the pages on your website as well as track its progress. You can also make updates at any time. This makes it significantly cheaper than printed material.
So,
How Can You Design a Gym Website?
Creating a functional and stylish website for your personal training studio or gym can help you take your business to the next level.
A successful website can help promote your business, engage with new customers, and allow people to access timetable information and book services.
How do you make a website for your fitness business?
It's not difficult to build a website for your fitness program. Follow these five simple steps and you will be able to get your site up and running.
We recommend WordPress as a platform for your website.
Choose website hosting and choose a domain name
To control the appearance of your site, install a fitness theme
Add plugins and important pages
You can use some lead generation tools
If you do not want to design your website yourself. Contact ShoutnGrow it will be effective.
#2. Optimize Your Website
SEO is a key component of today's marketing industry. Your website must rank high in search engines such as Google because so many people use the internet for products and services.
There are so many gyms available, so you want your website to be the first that people see when they search for one. In fact, the first search result gets over 25% of people's clicks on average.
Optimizing your website for search engines can be done by using industry keywords, appropriate headings, a simple URL, a descriptive meta description, and many more.
There are tons of courses and professionals who can help boost your website's SEO.
You should also ensure that your landing page is appealing and engaging. You should make your website easy to navigate and have a good organization. People will be discouraged from clicking through if your website is too complicated or too busy. They will miss out on all the amazing things that you have to offer.
All social media should be linked to your website. Potential clients and members of your team should be able to click easily from one platform to the next, based on their preferred method of viewing your content.
#3. Use Social Media
Social media can be a powerful tool that can either make or break your company. It can help you build your reputation and increase your gym's visibility in the world if used correctly.
Everybody is on one social media platform these days, so why not communicate directly with them? Find out what social media platforms your customers use most often and study their habits.
Engaging is the most important aspect of social media marketing for your gym. A content calendar is the best way to achieve this.
You can plan your posts for every month and come up with themes for each day, such as Merchandise Monday or Trainer Tip Tuesday.
Don't limit your posting to images. Upload videos too (we'll get into this later). You can also make your posts interactive by asking followers questions and inviting them to comment on your posts or share their stories.
Social media allows you to showcase your gym as an example of positivity and empowerment.
#4. Video Tutorials
After Google, YouTube is the second place people go to when they want information. This is your opportunity to use it to your advantage. Start posting video tutorials to gain new clients and improve your gym's reputation.
YouTube can help you provide real value to people by showing them how to look after their bodies and what the best workout routines are. You can encourage your trainers to post videos that show the results of their favourite workouts.
Each trainer can post a single step-by-step tutorial, showing the public how to perform their favourite exercises. A single video per trainer can be enough to inspire people to want to learn more.
You can also tell your staff to end the videos by telling them that if they are interested in learning new workout routines, they can sign-up for your class at your gym.
Your business will gain credibility and visibility if more people view your videos. People will soon flock to your gym for the full experience.
#5. Consider Influencers
Do you want to quickly get lots of members? You can use the power of influencers to get a lot of members quickly.
An influencer is someone who has a large following and knowledge about a particular industry. Partnering with the right industry influencer will allow you to reach a wide range of potential clients by exposing your gym to them.
Many fitness bloggers and influencers on the internet share their tips for staying healthy. Imagine if one of these influencers posted a picture of themselves at your gym. This would instantly increase the popularity of your gym!
There are many influencers on the internet. The best way to approach this is to find one who represents your brand's values and mission and has followers that match your target audience.
You can increase your popularity and clientele with thoughtful content created by them. You can take your business to the next level by partnering with the right influencer.
#6. Maximize Visibility with Facebook Ads
Your gym can make a big impact by investing a little more in Facebook ads. Let's see how they work.
The beauty of Facebook ads is that they can help you target a very specific audience. How does this work?
Many people share their hobbies and interests on this social media platform. Facebook can pick up on this information and match it with any other data it might have from external sites.
The system can then target people who are interested in going to the gym or working out. It can go so far as to target certain age groups, locations, and behaviour.
Another way Facebook ads can help is through look-a-like matching. Facebook allows you to target ads at your clients by entering their email addresses into the system. It even uses a unique algorithm that targets people with similar interests.
You will be noticed by Facebook ads and make your business stand out from the rest. Although this is one of those marketing strategies that require you to spend some money, you'll reap the benefits with many new customers.
#7. Seasonal Promotions
Many gyms offer promotions throughout the year with reduced sign-up fees and lower monthly payments. This is so common that people often wait until a promotion period before signing up for a gym membership.
As we mentioned earlier, one of the most popular times to sign up for a new gym membership is right around New Year's. It's during this time that people are open to making new commitments and resolutions. It would be smart marketing to promote a New Year's promo.
Promotions are held at gyms throughout the year. You can either hold them quarterly or spread them out more. This is a great way to increase your sign-ups and you can then use other marketing strategies to keep new customers.
#8. Keep Up with Trends
To help your gym rise in popularity, it is a great idea to keep up with the latest trends.
It's vital to keep up with the latest developments in the fitness industry. From spin parties to trampoline workouts, get people's attention by offering new classes and incorporating the latest trends. Give your clients an experience that is truly different from the usual.
Also, make sure to keep your gym equipment up-to-date. You can incorporate them into your classes, and show people how to use them. Your clients will be loyal if you offer the most up-to-date technology. They'll also appreciate your reliability and dedication.
#9. Referral Programs
Word of mouth will always be a tried and true marketing tactic. Family members and friends listen to one another. A friend telling another friend about a terrible experience at the gym is unlikely to make them rush out and sign up.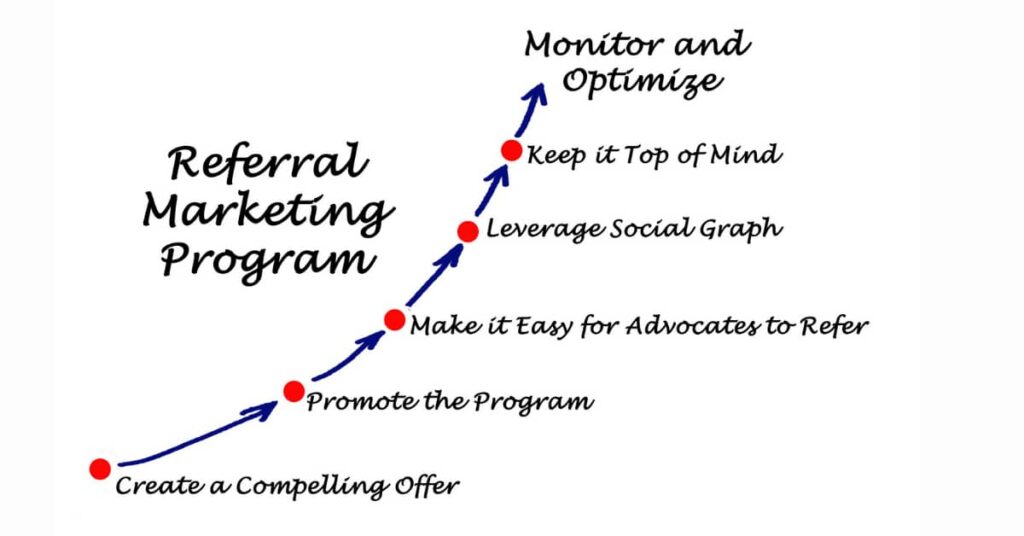 Positive experiences, on the other hand, can have a similar effect.
You can be sure that your members will love your gym if you offer good services and reliable employees.
Referring members is more effective if there's an incentive. Many gyms offer Refer-a-Friend programs, which are similar to a rewards program.
For those who refer a friend, you might offer discounts, coupons, or classes. Sometimes crediting a member's account with a few months of void membership fees can work as well.
You can also offer a discount sign-up to the referral, which encourages them.
This system benefits your existing member, attracts a new member, and boosts your business. It's a win-win situation.
#10. Rewards Program
Rewards programs can be a great way to engage the community and spread the word about the facility. A rewards program's best feature is its flexibility. There is no single way to create a rewards program.
You can also offer a membership-only rewards program to encourage participation. Your members can earn a free water bottle and a new bag at your gym's store if they swipe their ID 20 times per month.
Rewards programs can be used to increase online marketing. Ask your members to share information online about your business. They will receive a month's worth of classes if they share five posts from Facebook throughout the month.
These examples show that you have the ability to think of innovative ways to get your members to visit your gym and spread the word about your services. You can increase the likelihood of your member signing up for your services permanently if they are offered a reward.
#11. Free Trials or Training Days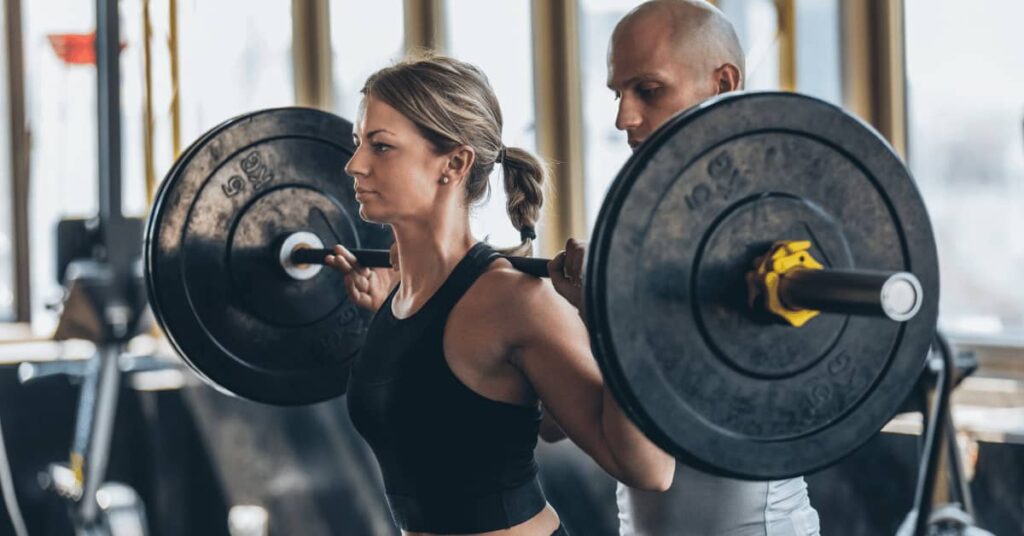 Many events market their "free" days for a reason. It's because everyone loves free things. Consumers will always be willing to pay for something, whether it's admission free, free meals, or free t-shirts.
Advertise a "free" day where anyone can exercise in the gym or get a trainer for a period of time.
You can make it a day to sell a full-time membership. Once they are at your door, you can grab their attention and tell them why they should choose your gym.
Your best employees should be present at your gym, as well as all your personal trainers. Create a welcoming atmosphere that focuses on health and fitness.
Also, ensure that all classes are running smoothly, the area is organized and clean, as well as any other facilities. Even if you don't have the time or desire to offer refreshments or snacks, you can still make sure that everyone is satisfied.
This is not only a day to celebrate your members, but also a chance to bring in new people who can test your facilities with zero risks.
Finally, make sure you have a signup station so that potential customers can quickly and easily commit to a membership.
#12. Fitness Challenges
Your members can be challenged to achieve a goal such as going to the gym 20 days a month or taking every class offered at least once a month.
Consistency is key to fitness. A challenge keeps us accountable and motivates us to achieve our goals. Sometimes, we just need that extra push to stay on track.
Your members will be able to count on you to support them through this challenge. How better to build loyal customers who will continue to support your business for life? It's a win-win scenario.
You might also find it beneficial to create at-home challenges you can share on your social media platforms. You'll reach a wider audience and increase your brand recognition. This will also help you gain members. You'd be amazed at what people will do if you meet them halfway!
#13. Coupons, Promotions, and Special Offers
Discounts are a great way for people to come to your door, whether it's a first-class offer, a discount on prepayment, or a temporary offer.
Although potential customers may be reluctant to try new things, they can see that they are getting a great deal or even a free trial. The small amount of revenue that you're missing out on is worth it if you have confidence in your ability to convert new customers to paying members.
A guest pass is another great way to increase traffic to your gym. A guest pass is like a free trial that allows new clients to test your gym.
You can also tackle this problem by joining a program like ClassPass, listing discounts on Groupon, or other similar websites.
This is how you can get more people to your doors. These strategies can help you grow your clientele as long as they are effective in converting customers.
#14. Participate in Local and Community Events
Pop-ups and health fairs can be used to host local and community events. We will see more of our favourite community events return to our economy as it recovers from COVID.
This is a great opportunity to show off what makes your boutique gym stand out. You can either bring equipment to show attendees or you can play your own playlist to show them what your classes look like.
A few instructors might be helpful to help people use the equipment correctly and to explain the benefits of your program to them.
Conclusion
Now you know the Digital Marketing Strategy For Gym. These highly effective gym marketing ideas will allow you to see a significant improvement in your membership.
This will result in overall business growth. The right gym marketing ideas can help your business move in the right direction.
These strategies can be implemented immediately to give your competitors tough competition.
I hope you find this informative.
If yes, please share it.